Reimagine! invites you to a cultural celebration of Race, Poverty & the Environment (RP&E) & CLAWS

Resist • Restore • Rejuvenate
Saturday, December 16, 2017, 7-9:30 pm
Finnish Hall, 1970 Chestnut St., Berkeley, 94703

Smoothies • Snacks • Socializing • Storytelling • Movement • Dance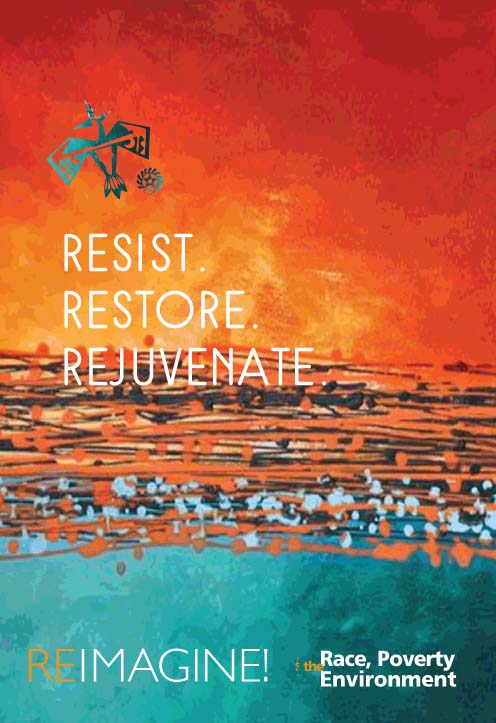 Featuring storytellers and dancers:

CLAWS members: Angela Urata • Eric Robertson • Jess Clarke • Kelly Curry

Andreina Maldonado • Melody Cutsinger • Rasul Grayson in Phases

Karina Muñiz-Pagán y Las Mal-Criadas

C

elebrating the 2017 release of two volumes of RP&E:
T

he pre-release sale of Until the Streets of the Hood Flood with Green,

Donate today!
Co-Sponsored by Freedom Voices, Tenderloin Reflection and Education Center (TREC) and the residency program of Finnish Hall. Sliding scale donations are requested. No one will be turned away for lack of funds. Donate today!